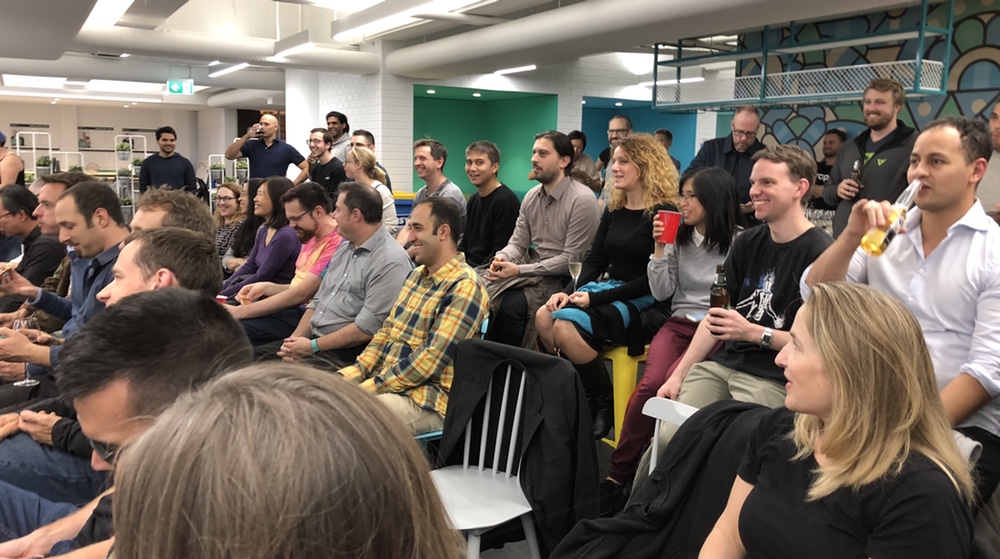 Sydney Technology Leaders is a meetup group focused on Technology Leadership. A place for CTOs, Dev Managers, Directors and Team Leads (and those aspiring to those positions) to go and share ideas, discuss problems, network, and provide/receive mentoring.
Follow us on Twitter @SydTechLeaders or Join our Slack Channel.
Organisers: Owen Senior, Ted Tencza, Kris Howard, David Edgar, and Hannah Yan Field.
Joining the group
To join our group, visit our page on Meetup.com.
We are currently looking for venue and catering sponsors for future events in Sydney. Please email sydtechleaders@gmail.com if you're interested in getting involved.
Code of Conduct
We have a code of conduct we require all members of the Sydney Tech Leader community to adhere to.
Topics, Decks, and Notes
To propose a topic for a future event, just open an issue and we'll see if it fits on our calendar. Slide decks and notes from past events can also be found at our meetup repo.